HOTEL PREMIÈRE ABANO TERME
"Because home is not a place but a feeling"
---
Content Blocks
WELCOME TO HOTEL PREMIÈRE
A NEW VISION OF LUXURY
---
Hotel Première is surrounded by greenery within its own park of over 15,000 square meters, with the famous Euganean Hills as a backdrop. Located a short walk from the old town of Abano Terme, Hotel Premiere offers its guests the comfort and luxury. The building opened in May 2021, fully renovated Art Nouveau, will host you in a wellness environment and tranquility, offering you a sensory and emotional journey.
The 112 rooms, completely built in Parisian style, are finished with precious materials such as marble in the bathrooms or Murano glass chandeliers. All surfaces have been designed to offer you unique sensations of well-being and luxury, in order to involve all five senses.
Explore
The Hotel
---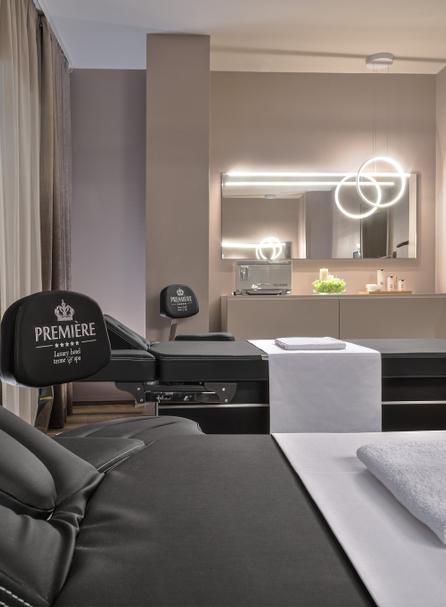 Prèmiere SPA
---
Our unique vision of a place dedicated to well-being provided with every service and comfort in a modern and Luxury way'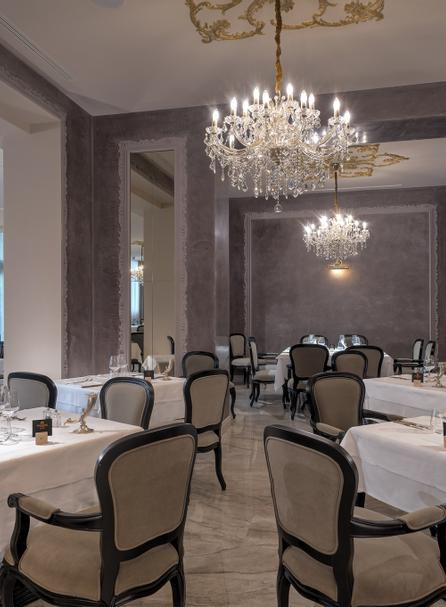 Restaurant & Bar
---
The hotel's Main Restaurant on the ground floor offers lunch and dinner service and is led by the chef ... Elegant dress code is required in the evening.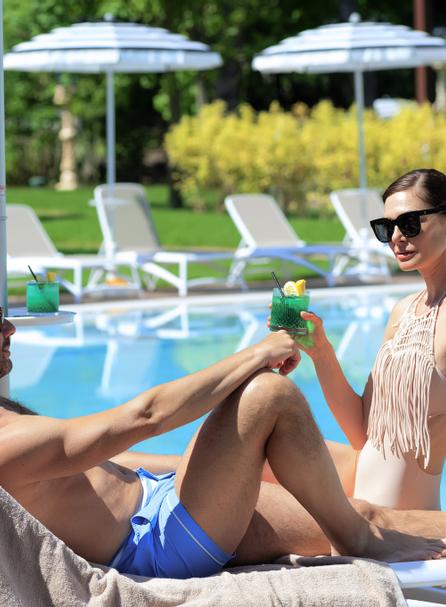 SPA PACKAGES
---
Discover our proposals dedicated to guests who want a unique wellness and spa treatment experience
What our guests say
"
LA PERFEZIONE, MOLTO PULITE LE AREE COMUNI, MOLTA PROFESSIONALITA IN TUTTI I SETTORI, AREA BENESSERE FANTASTICA E GRATUITA, OTTIMO IL SERVIZIO BISTROT E RISTORANTE......PERSONALE DINAMICO E SEMPRE DISPONIBILE, SE PROPRIO SI DEVE CERCARE IL PELO NELL'UOVO LE BELLISSIME PISCINE NON SONO COMUNICANTI, MA PERSONALMENTE LO TROVO SUPERFLUO.......BRAVI CONTINUATE COSI.......
"
"
Hotel di classe ed elegante, vasta gamma di servizi con la chicca della stanza della neve, personale giovane, gentile, professionale e disponibile che lavora con passione ed orgoglio. Ristorante di livello, cura dei particolari come trovare il messaggio di benvenuto con il tuo nome sul televisore. Ottimo rapporto qualità prezzo, 5 stelle meritate.
"
"
L'hotel si presenta in modo impeccabile a livello di design e pulizia. Siamo state accolte da un ragazzo veramente gentile che ci ha fatto fare il giro dell'hotel e ci ha dato tutte le informazioni necessarie per il soggiorno. Le piscine sono molto belle e siamo restate piacevolmente sorprese nel vedere che i servizi a nostra disposizione erano veramente tanti, a partire dalle saune alla stanza del ghiaccio (veramente suggestiva). Lo staff cordiale e sempre disponibile. Colazione abbondante e di prima qualità. Un ottima esperienza.
"
Welcome, familiarity and professionalism in an environment surrounded by greenery.
With three pools and a brand new Wellness Center for your beauty and relax.
At short distance from downtown and the beauty of the Euganean Hills & Veneto.